DESIGN SERVICES
Living Edge Kitchens & Bathrooms have served for over 20 years, our valued clientele to include Kitchen Design, Bathroom Design, Laundry Design & Joinery Design Services.
With many longstanding client relationships, and new clients primarily introduced by 'word of mouth' looking for quality advice, bespoke craftmanship and fine joinery for the execution of their projects.
Our skilled team of in-house multi Award Winning Designers provide bespoke Design Services in and around most areas of Sydney.
Available by appointment, the Living Edge Kitchens & Bathrooms design team are a proud family owned and reputable business and are focused on achieving the goals of our clients. The design team are equally confident and qualified working with other industry specialists that may be part of the consultation process, such as Architects, Engineers, Builders and relevant trades you may have already engaged.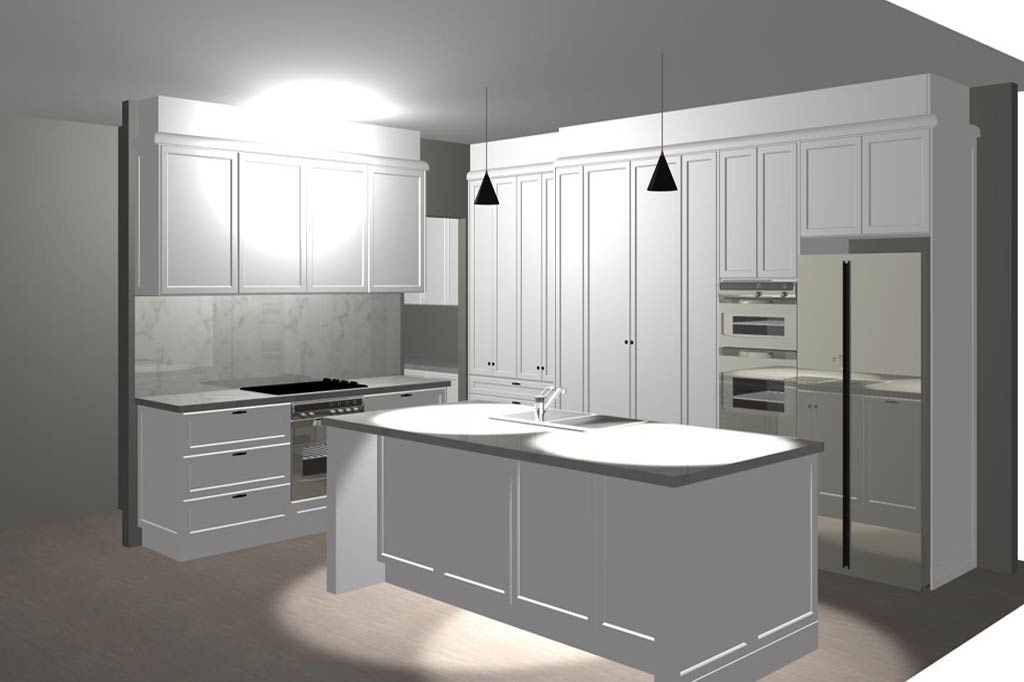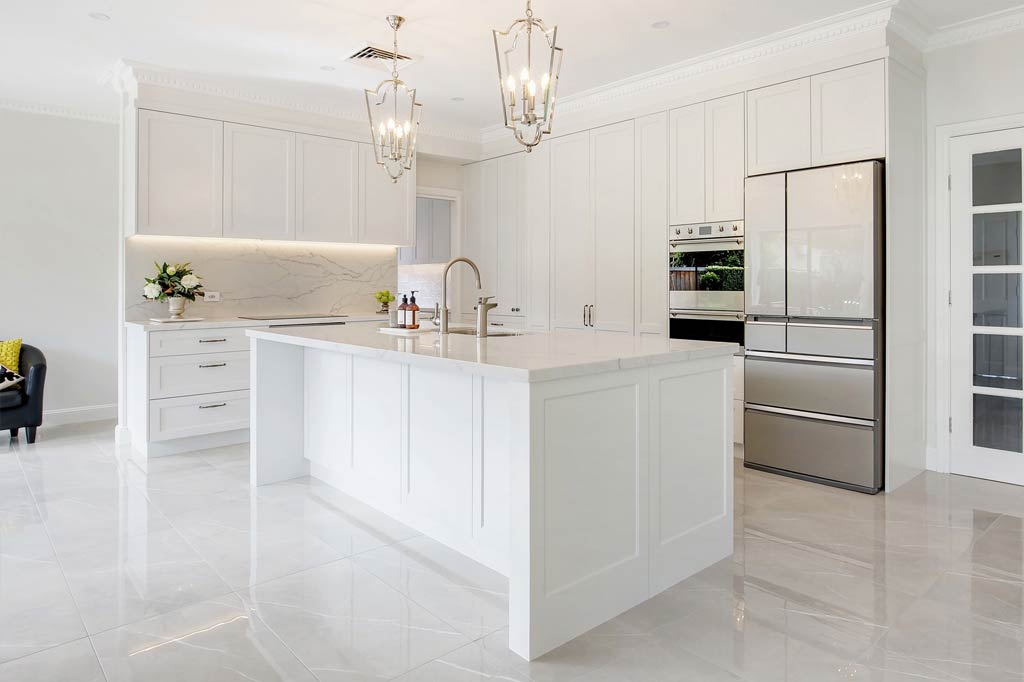 Our Unique Offering
The Team at Living Edge Kitchens & Bathrooms are diversely skilled and experienced which brings a unique offering to our clients. Design, Manufacture and Installation is all offered by the same hand in the Living Edge Kitchens & Bathrooms team, including full Project Management. Our clients receive a full scope of information, knowledge and expertise advice when we consider solutions for their design and building projects.
Our Design Team work closely together, meaning that on every project there are more than one set of experienced eyes, focusing and devising on the best solution for your project.
Our overall commitment to ensuring complete integrity through communication, completion of the project on time and to budget, have achieved consistently outstanding results.
The Process
CONSULTATION – The first step is to arrange an initial site consultation. During this stage we will assess the property and the relevant space, view any existing house plans, establish the scope of the work, discuss the project details, discuss time expectations, budget and provide an overview of our process, ensuring you fully understand our process from start to finish. This will provide you clarity on how you wish to move forward.
PROPOSAL AGREEMENT – Following the initial consultation we will present you with a Proposal Agreement which outlines the scope of works as discussed prior in the consultation. Agreement to the proposal ensures we can proceed with the design as discussed.
DESIGN BRIEF – Once the proposal agreement is accepted. We will schedule a meeting with you onsite to further establish your key objectives and vision for the space, as well as discuss preferred colours, appliances, fixtures and project timelines. Samples are provided to help with the selection process. Following this meeting we will send you a Summary of The Brief outlining the items discussed and gain feedback from you that the brief is clear and understood.
DESIGN SITE SURVEY – This will be done simultaneously to the design brief meeting, where we will also take full measurements of the space, surveying the site and take photographs as needed.
DESIGN DEVELOPMENT – This is the stage in which we use our creative flare and intuitive design expertise, developing some inspiring and interesting design solutions for you, and preparing a Design Concept that focuses on the brief. We prepare the draft layout and make selections for the preferred design. With our team's diverse range of qualifications, skills and expertise in the building and construction industry as well as design, we are experienced and qualified to consider varied options including structural changes and more challenging projects if required.
THE PRESENTATION – This is the exciting stage of the design process where we will present our full design proposal in 3D and explain the layout and design including finishes in detail. This allows you to visualise the space as to how it is going to function, look and feel, and help you make a clear decision with the design in mind when moving forward.
FINAL DESIGN DOCUMENTATION – Once you are happy with the concept design, full documentation is prepared including Floor Plans, Elevations, and final 3D Renders, as well as a full specification of materials, fixtures and fittings. Details are clearly outlined on the plans for trades to be able to price the construction of the project.
PROJECT PLANNING – Once satisfied the Design meets with the objectives, we offer to provide FREE of charge our Quotation to provide the supply, manufacture and installation of the works. The client is not obligated to accept this quotation and may freely choose to engage someone else. Most of our clients however prefer to choose the Living Edge Kitchens & Bathrooms team to complete their project, and thereby also taking up opportunity of the Rebate Offer on their Design Fee when they engage us. Not only this, our in-house team of HIA Award Winning Cabinet Makers & Kitchen Manufacturers are highly experienced, with exceptional attention to detail and are courteous and polite working in and around your private home. This is truly Where Design Meets First Class Craftmanship.
We look forward to working with you on your next project!